The Sweetest Promotional Item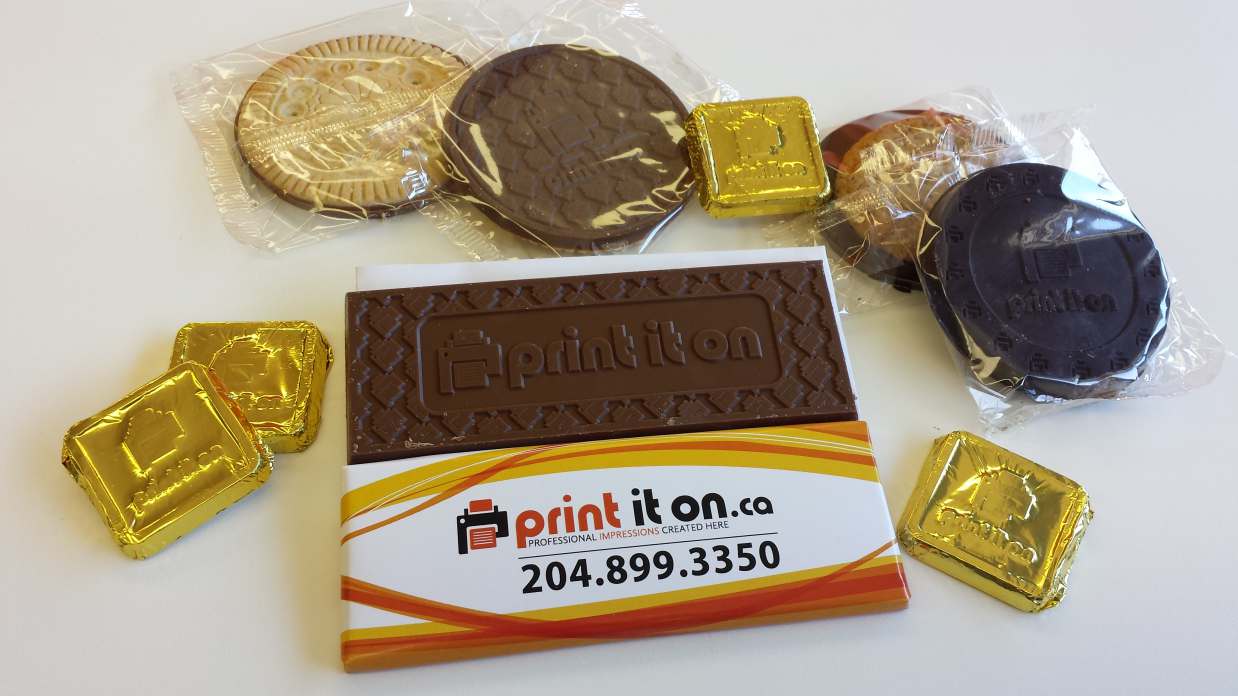 Printing on Chocolate!? Is it possible? Well, it's actually engraving in super high-quality milk or dark chocolate and it is the sweetest promotional item that you can get. If you want to say thank you to your clients, give them a special treat on a holiday or promote your business - Check out our customized chocolate bars, coins, boxes, cookies and much more!!!
Our exclusive custom molds and creative packaging options will make a one-of-a-kind business gift or promotional item. The combination of your unique design and the exquisite flavor of 100% pure Belgian chocolate ensures your custom chocolate gift will make a lasting impression.
Let us turn your business gift idea into an exciting reality! With us, fine pure Belgian chocolate becomes a dazzling business communicator. Unlike some gifts customized with only a greeting card, your design actually engraved in chocolate, becomes the focus and gets viewed over and over.
Recipients are wowed by the intricacy and level of detail, and often rush to show their gift to others in the office, saying, 'This is too beautiful to eat'. Eventually, they do and break into the rich taste of great milk or dark chocolate. Most importantly, they'll remember the message and who gave it to them.
Call us now for more information.